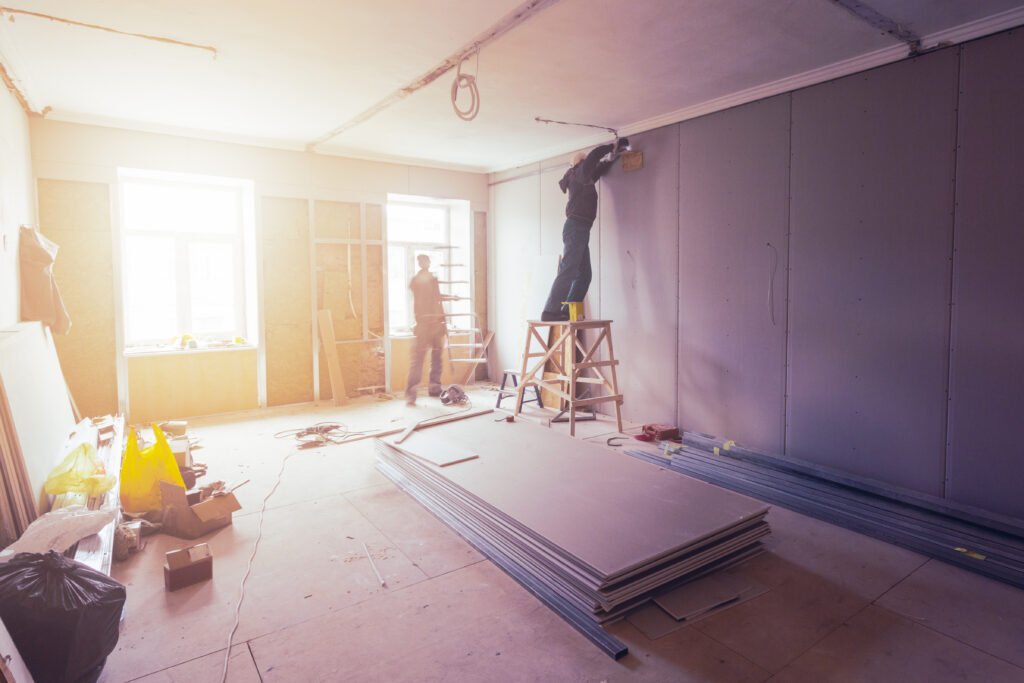 Drywall Installation Services in Victoria, BC, & the Surrounding Areas
We know you probably don't spend much time thinking about your drywall, but maybe it's time to do so. If you're interested in a better look and feel for your property, a more well-insulated home, or an increased sense of comfort and pride, drywall installation services in Victoria, BC, might be right for you!
Drywall Medic is the team to trust for any and all drywall installation services in Victoria, BC. We employ only friendly, experienced drywall installers who care about your home and family. We strive to stand out from all the other "drywall guys" by providing great service, by great people, at a great price. Keep reading to discover more information about our work!
Our Drywall Installers Are Local!
Your search for the right drywall installation company is over! Drywall Medic serves the Greater Victoria area as well as these communities in BC:
Drywall Ceiling Installation
Do you despise your drafty attic drywall or bare basement drywall? One way to improve the look and feel of your space is to invest in drywall ceiling installation. We can hang drywall ceilings to cover up exposed beams or install them over existing ceiling material. The choice is yours!
Why Install Drywall Ceilings?
If you've ever sought out our popcorn ceiling repair or popcorn ceiling removal services, you already know that your ceiling material matters. Here's some inside info from drywall installation contractors about the advantages of drywall ceilings!
The best way to make your home look "finished" is to ensure every room looks welcoming. A new drywall ceiling can take a once-unfinished space to a new level once it's painted and coated!
Bare beams do more than make a room look lonely and empty. They also let in cold air all winter long. A new drywall ceiling can significantly boost your home's insulating capabilities and energy efficiency, so you can keep the heat inside where it belongs.
If you plan on "finishing" a room more than with just a new ceiling, you must install a drywall ceiling before beginning work on any walls. A properly installed drywall ceiling provides support to the walls and helps them "sit" evenly.