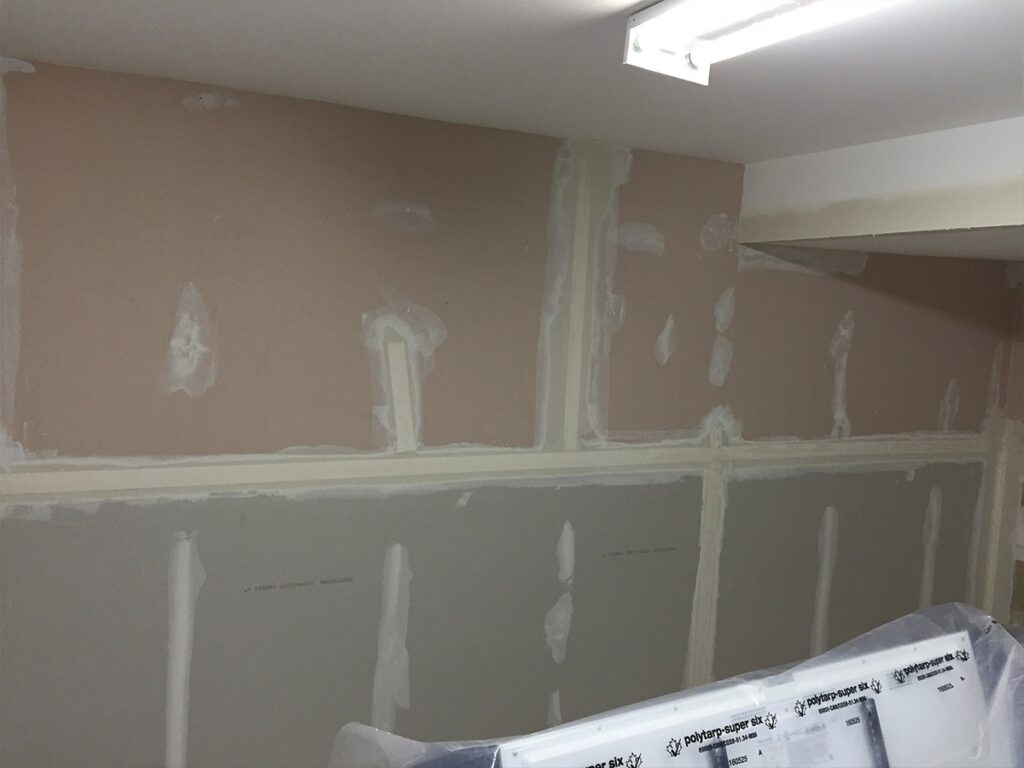 Drywall Repair Services in Victoria, BC, & the Surrounding Areas
The whole point of your home's drywall is to exist "out of sight, out of mind." But when a doorknob hits the wall a little too hard, a game of hockey in the basement gets rowdy, or even when your surface needs a little TLC after a plumber or electrician works on your home, it's all too easy to end up with a giant hole or crack in your wall, exposing the very drywall you try not to think about.
Do these scenarios sound a little too familiar? There's no need to panic if you have the right company on your side. Contact Drywall Medic for prompt and affordable drywall repair services in Victoria, BC. With a little help from our drywall experts, you can get your peace of mind back and stop worrying about your walls once and for all!
The Best Drywall Repair Contractors in the Business
We're well-known for our drywall repair services in Victoria, BC, but we travel far beyond the Victoria area. Our friendly drywall pros are just a short drive away and will come right to you if you live in any of the following areas in BC:
If you've ever tried to patch drywall holes by yourself, you likely already know that DIY drywall patching can be difficult… to say the least. What originally seemed like a simple job can leave you with a dusty mess, an irritating blemish on the wall, and your time and money wasted.
Put down that paint spatula and call the experts for drywall repair services in Victoria, BC! After our team at Drywall Medic finishes the job, it'll look like nothing was ever there. From boarding to finish painting when necessary, our highly skilled technicians will repair and match your wall to perfection.
Sometimes, holes in drywall are too deep or large to patch effectively. But don't worry — we're still able to help you! During the drywall hole repair, we'll fill in the hole, then smooth it over and precisely colour match it to your current walls. Your guests and family members will be none the wiser that there used to be a giant hole in the wall!
Types of Drywall Repairs We Perform
We patch drywall holes, provide drywall ceiling crack repair, and perform countless other types of drywall repair jobs for Canadian homeowners. Here are just a few things we can do around your home when you schedule drywall repair services in Victoria, BC:
Drywall ceilings have their advantages — but they also have their weaknesses. It's all too common for these types of ceilings to become cracked over time, especially if your home is on the older side. Let us fix and preserve your ceiling with our sophisticated drywall ceiling repair process.
Cracked, dusty drywall makes your home look terrible. There's no need to keep staring at that ugly crack! Contact our experts for drywall crack repair, and we'll make that crumbly crack a thing of the past. Is the damage on your ceiling instead of your walls? No problem — we also specialize in drywall ceiling crack repair.
Besides what we've listed here, there are many other cases where our customers ask us to repair drywall on their properties. In fact, there are too many to list! Just know that if you need any kind of drywall repair services in Victoria, BC, Drywall Medic is up to the task. Let us know what you're looking for, and our drywall repair contractors will come out to take a look.